---
Page content
Fashion Show 2021
The fashion show took place for the second time at Bazaar Berlin in 2021. In Hall 19 were shown collections of the winner of the fashion show of the Modern Ethnic Design Center, as well as collections of the world's A. Janela and Chapati Design Design.All collections presented at the fashion show could be tried on and purchased directly on site.
Alle im Rahmen der Modenschau präsentierten Kollektionen konnten direkt vor Ort anprobiert und erworben werden.
Sponsored by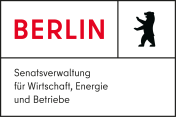 Congratulations to Bunmeang Seng, who convinced both the expert jury and the Bazaar Berlin community with his collection!
The certificate, the invitation to Bazaar Berlin 2021 as well as the obligatory winner flowers were ceremoniously handed over in Phnom Penh on Friday.
All of you - the wonderful Bazaar Berlin community - together with an expert jury consisting of representatives from Fashion Design Institut Düsseldorf, suPPPort ltd and Bazaar Berlin decided who was awarded this year and will be allowed to travel to Bazaar Berlin in November to present their beautiful models to you.
The other winners of the fashion show are: Solinda Srey, Madyna Men, Nary Vann, Thina Touch, Channida Dy and Sokunthea Bun. You can check out the photos for the beautiful collections again below.
You can not only admire but also purchase everything at Bazaar Berlin in Hall 20 in November.